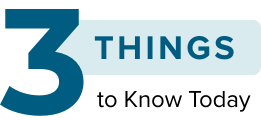 Lung Damage Worse in Weed Smokers
Regular marijuana smokers have worse lung damage than do people who smoke only tobacco, a new study reveals. When matched for age and sex, 93% of marijuana smokers had emphysema compared with 67% of those who smoked tobacco only, according to a study published in Radiology.
Damage earlier: More than 40% of the marijuana group was younger than 50 years, and all of the tobacco-only users were aged 50 years or older, suggesting that marijuana smokers develop lung damage earlier or with less exposure, said the study's main author, Dr Giselle Revah, a radiologist at the University of Ottawa.
Other health issues: Marijuana smokers showed higher rates of airway inflammation, including bronchial thickening, bronchiectasis, and mucoid impaction, with and without sex and age matching.

Racial Gap Widens in Early Cancer Trials
Racial and ethnic disparities worsened in early cancer drug trials, a new study finds. Overrepresentation of White patients increased in phase 1 cancer clinical trials between 2000 and 2018, according to a cross-sectional analysis published in JAMA Network Open. The 221 trials identified included 8309 adults with metastatic solid tumors.
Increased systemic bias: Representation of Black and American Indian or Alaska Native individuals fell during the same period. The results suggest that systemic bias increased and access to trial sites worsened for people of color.
Treatment consequences: Early trials set the stage for understanding the safety and effectiveness of new agents. Skewed representation means that doses and indications may not be appropriate for underrepresented patients.

US Fails to Stem Stillbirths
The rate of stillbirths in the US has risen in the last decade though other developed nations have cut theirs, ProPublica reports. More than 20,000 pregnancies in the United States end in stillbirth every year, a number that has exceeded infant mortality for the last 10 years.
Advocates argue that federal agencies have not prioritized critical stillbirth-focused studies that could lead to fewer deaths. The American College of Obstetricians and Gynecologists, the nation's leading obstetrics organization, has been slow to update its own guidance to doctors on managing a stillbirth.
National action plans: Other wealthy countries have implemented national action plans to prevent stillbirths through awareness, research, and care. That includes increased education around stillbirths and the importance of a baby's movements, reducing rates of smoking, and identifying fetuses that grow too slowly in the womb.
Fallen rates elsewhere: The Netherlands reduced its rate of stillbirths at 28 weeks or later by more than half, from 5.2 in 2000 to 2.3 in 2019, according to a study in The Lancet.
For more news, follow Medscape on Facebook, Twitter, Instagram, and YouTube
Source: Read Full Article