A former physician assistant (PA) from Georgia was indicted by a federal grand jury on healthcare fraud charges — her second such illegal activity in the last decade.
Theresa Pickering, 53, of Norcross, Georgia, was arraigned on charges of healthcare fraud, aggregated identity theft, and illegally prescribing controlled substances while illegally acting as a PA.
In 2015, Pickering was sentenced to prison on state and federal fraud charges related to her illegal practice as a PA in Mississippi, including state and federal fraud and narcotics convictions. After her first sentence, with the opportunity to turn her life around, she instead chose to relocate to Norcross, Georgia and continue her fraudulent behavior, according to federal officials.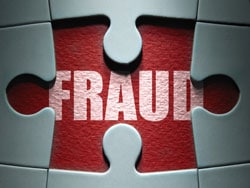 Once in Norcross, Pickering was hired as a licensed PA in 2019 at a family medical practice, yet did not have a valid PA license, dating back to March 2014. While employed at the practice, she treated patients, ordered tests and lab work, diagnosed illnesses, and prescribed drugs to patients, all of which require a valid license to perform.
Pickering wrote prescriptions for controlled substances in the name of a doctor contracted by the practice without their permission. These actions resulted in the reimbursement of at least $147,000 in fraudulent claims to Medicare and several private insurance companies, paid for by the family practice.
"When a provider seeks to practice medicine without a license, it puts patients at great risk," said Amy K. Parker, special agent in charge with the Office of Personnel Management, Office of the Inspector General (OPM OIG). "The OPM OIG will always prioritize keeping patients safe and holding unscrupulous providers accountable."
"By posing as a licensed physician's assistant, Pickering placed her own interests above the safety of the patients that entrusted her with their most important asset — their health," said US Attorney for the Northern District of Georgia Ryan K. Buchanan. "This office will use every tool at its disposal to combat this type of unprofessional, unsafe, and unlawful behavior."
Pickering's case is currently being investigated by the US Department of Health and Human Services, OPM OIG, and Federal Bureau of Investigation.
Frankie Rowland is an Atlanta-based freelance writer.
Follow Medscape on Facebook, Twitter, Instagram, and YouTube
Source: Read Full Article