MRNA VS. CONVENTIONAL VACCINES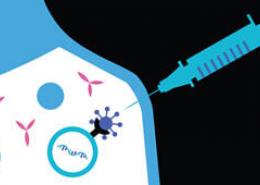 Working Together to Empower Women
Reducing Health Disparities in Latino Communities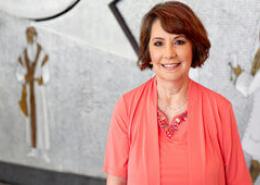 Pfizer Women's Resource Group
Universal vs. Single Payer Healthcare
"Adjuvant therapy." "Pharmacologic effect." "Standard-of-care." These aren't terms used by most people in everyday conversation. But this kind of medical terminology has long been a part of clinical trial summaries, making it daunting for many people to understand what they're reading. Pfizer is working to change this by releasing results of clinical trial studies to the general public in language that's meant to be understood by people of all backgrounds: plain language.
The goal of the initiative—known as Plain Language Study Results Summaries (PLSRS)—is to share information about clinical trial results in a more understandable way with English-speaking people of all educational levels. Adjuvant therapy, for example, is "an extra treatment that is added to boost your own treatment." Pharmacologic effect is "the changes in the body produced by the study medicine." And standard-of-care is "treatment that is accepted by medical experts as the proper course of care for a patient."
"There was always demand from patient communities and patient advocacy groups to be able to see the results of our research and to have it be understandable," says David Leventhal, Senior Director of Clinical Trial Experience at Pfizer.
Pfizer began sharing study results in plain language with the general public in May 2021, and people can expect to see more and more of it in the future. Beginning in 2022, Pfizer will be disclosing the results of all global clinical trials—phases 1 through 4—in plain language. In Europe, it's expected that plain language summaries will be required starting in 2022, under a regulation by European Medicines Agency (EMA). Meanwhile, Pfizer will soon begin translating its plain-language summaries into other languages, such as Spanish, French and German.
Pfizer commits to plain language
Whether you're a clinical trial participant, you're interested in participating in a clinical trial or you're just interested in the work clinical studies do, this trend toward plain language promises to make understanding their progress and results truly understandable.
Leventhal remembers watching his own father struggle to understand clinical trial results when he enrolled in a clinical research study after being diagnosed with metastatic melanoma in 2005. "My dad's an educated man, and my brother and sister are both physicians, and even and for him, it was sometimes totally confusing, what was actually going on, and what were the reasons," he says. "If you ever looked at a clinical study report, it's just not for mere mortals."
That struggle was on Leventhal's mind in 2011 when Pfizer began working with the Center for Information and Study on Clinical Research Participation (CISCRP), a non-profit organization that works to educate and empower patients. Through that partnership, Pfizer first started using plain language to simplify the language used to explain study results to patients and caregivers.
Others in the pharmaceutical industry have since followed suit, and healthcare organizations have worked alongside them. The American Medical Association (AMA), a non-profit called TransCelerate and the Multi-Regional Center for Clinical Trials (MRCT) all published guidelines on plain language, which are based on agreed-upon principles aimed at improving health literacy.
Previously, the Pfizer plain-language summaries were available to study participants on a password-protected website. Now the information is available to everyone. J.R. Meloro, who serves as Global Data Dissemination, Publications and Transparency Lead with Pfizer's Worldwide Medical and Safety group, says that this was an important decision, and it was made as part of Pfizer's efforts towards greater transparency and building trust.
"Historically, there's been some mistrust of the pharmaceutical industry based, in part, on the perception that the industry was hiding data or not sharing results," says Meloro. "I think plain language summaries help inspire trust, because they convey information and results in clearly worded language that can't be misconstrued."
Confronting the past
Looking back, trial participants rarely learned about the results of the trial in which they participated, says Leventhal. By more fully informing clinical trial participants in plain language of study results, he hopes that people will be less hesitant and more eager to participate in future trials. 
"Many of the fears and hesitancy about clinical trial participation, in particular in underserved communities, are historically based. Whether it's the Henrietta Lacks story or the Tuskegee experiments, there's real hesitancy around clinical trial participation," says Leventhal. "Moving forward, we know that if we want people to be involved in our research, we have to show how they made a difference in some meaningful way. We have to be transparent in explaining what they're consenting to in the study, about how their data will be used, about the purpose of the study, and about the treatments, diseases, and conditions being studied."
Building that trust begins with the basics, and that means using a plain language that more people can understand. 
Meloro adds that Pfizer discloses plain language results of studies regardless of the findings. It's not, he says, simply a way to showcase positive findings. "We disclose these, whether the study is positive, negative, or neutral," says Meloro. "The element of trust is not about just the celebratory sharing of a good trial result. It's about the sharing of all of our results, because the public needs to know."
How plain language works in scientific writing
As a Medical Writing Therapeutic Area Lead at Pfizer for internal medicine and hospital, Ulrike Kochendoerfer is accustomed to using different verbiage depending on the audience. For clinical research study reports and regulatory writing, she relies on scientific, technical terms that will be understood by scientists and health authorities; on the other hand, for materials that patients and caregivers will read, she uses plain language. "As scientists, it's very satisfactory that we can do this, and make that information available for a broader audience," says Kochendoerfer.
If you look at side-by-side comparisons of technical language and plain language, it's like comparing something you'd read in a college science class versus what you'd read in an English class. Rather than, say, 60 pages of highly technical language in small print, the plain-language results are generally two to five pages, with inviting fonts and colors and easy-to-understand wording. Instead of saying "antibody," for example, the text will refer to "a substance your body uses to fight off infection." Rather than "efficacy," it might say "how well something works to achieve the desired result." 
While the use of plain language is, in some ways, intuitive, it's also shaped by published glossaries and guidelines (by the aforementioned parties, including AMA, TransCelerate, and MRCT). To develop its plain language study results summaries, Pfizer worked with a team at Northwestern University that evaluated the wording and developed an inviting, easy-to-read template. In addition, before being published, Pfizer's plain language results summaries are reviewed by a team of readers who aren't trained in medicine. "The reviewers look at the document and read it and assess if it makes sense to them," says Kochendoerfer.
By presenting the materials in this way, Kochendoerfer explains that Pfizer is creating a two-way conversation with all clinical trial participants. "You open it up to a broader audience, not just the scientists," says Kochendoerfer. "So that should aid the goal of achieving greater equity in healthcare, and educate patients and the interested public."
Source: Read Full Article