The sunscreen paradox: individuals with higher levels of sun exposure use more but not an adequate quantity of sunscreen
In a recent study published in Cancers, researchers explored the individual (microsystem), interpersonal (mesosystem), community (exosystem), and societal (macrosystem) factors impacting sun exposure patterns perceived by the residents of Atlantic Canadian provinces.
Background
Sun exposure is a major modifiable risk factor for cutaneous melanoma (CM) occurrence worldwide, with varied rates in Canada's Atlantic regions. New Brunswick (NB) has incidence rates that are close to the national norm, whereas Prince Edward Island (PEI) and Nova Scotia (NS) have rates that exceed the national mean. In contrast, rates in Newfoundland and Labrador (NL) are below the national mean.
The rates of sun exposure and CM development have been linked to sociodemographic factors such as geographic latitude, climate, vegetation, Fitzpatrick cutaneous phototype, genetic susceptibility, socioeconomic level, profession, and behavioral patterns. Skin cancer can be prevented by avoiding direct sunlight, sunburns, and tanning and using sun protection techniques, including sunscreens and specific clothing. Extensive qualitative investigations on the behavioral determinants of exposure to the sun and skin malignancy awareness among the residents of Atlantic Canada have not been conducted.
About the study
In the present study, researchers investigated the variables contributing to the varying frequency of melanoma in the Atlantic provinces of Canada to improve understanding of participants' attitudes toward exposure to the sun and inform public health guidelines related to CM prevention.
The study was a subset of the larger SunFit study (n=7,500) and included patients and the general public. The study design's core concepts included using inductive open-ended techniques, integrating diverse views, and the concerned elements' consensus. Twenty-two focus groups with 95 individuals from Atlantic Canada were held and transcribed. The social-ecological model (SEM) was used as a framework for the thematic analysis.
The SunFit educational newsletter was delivered along with contact information, and 250 individuals responded. Individuals were also recruited by word and snowball sampling. The study included individuals aged 16 or older who resided in either of the provinces in Atlantic Canada (PEI, NS, NL, or NB) and could speak French or English.
From July to August 2022, one online and 22 offline focus assemblies were held, which drew 95 participants. The study participants described their habits to avoid sun exposure. A male college student and two female medical students with prior experience in qualitative analyses observed the participants, made notes, and served as moderators. The subject guide was developed based on field notes, debriefing, and observations of team members.
The transcribed data were cross-checked using the audio, and the codes were organized into themes or data abstracts indicating the major output of the study, which were inspired by existing literature, concepts addressed by participants, and researchers' thoughts. The researchers examined the reported ultraviolet (UV) exposure, sun protection, and melanoma behaviors in connection to their social context.
Results
To better understand the influence of sun exposure on cutaneous melanoma incidence rates, focus groups were held in Nova Scotia, Prince Edward Island, New Brunswick, and Nova Scotia. Participants from these provinces had higher sun exposure awareness, used sunscreen and sun-protective apparel more frequently, and adhered to the UV index. However, they received greater UV exposure due to higher weather, outdoor jobs, and cultural or recreational activities.
Individuals in low-incidence regions, on the other hand, wore sunscreen and sun-protective apparel less frequently, participated in vocations and activities that allowed for less sun exposure, and resided in colder temperatures. Individuals in the PEI and NS provinces used sunscreen more frequently, potentially owing to increased knowledge of environmental variables.
Individuals in New Brunswick, on the contrary, showed more proactiveness and persistence in their sun protection behaviors, frequently using sun protection methods even for outdoor activities of short duration. They were also slightly more aware of the ultraviolet indices and their consequences related to sun protection.
Individuals in the Netherlands used an activity-based approach to prevent sun damage, often dismissing less dangerous activities as needing sun protection. They wore sunglasses, umbrellas, and hats to protect themselves from the sun. The NL province residents did not wear sunglasses; however, the NB, NS, and PEI groups acknowledged sunglass requirements to prevent sun damage. The reasons for avoidance differed between groups.
In the Netherlands, avoiding severe sun was driven by not needing to apply sunscreen, but in New Brunswick and Nova Scotia/Prince Edward Island, avoiding heat was identified as a motivating factor for avoiding sun exposure. Global warming and climate change impact on Atlantic Canada's rural population is causing considerable worry.
Participants in high-CM-incidence focus groups proposed measures to minimize skin cancer incidence at the individual, interpersonal, community, and societal levels. High-CM-incidence groups addressed more government and policy-level reforms, as well as boosting indoor exercise, whereas low- and average-CM-incidence groups explored more community and interpersonal access options.
Conclusion
Overall, the study findings showed a "sunscreen paradox," indicating that higher-incidence provinces, such as Nova Scotia and Prince Edward Island, were better aware of the dangers of sun exposure and utilized more sun protection despite experiencing higher levels of sun exposure.
This contradiction emphasizes the need to incorporate community-specific habits and norms into public health programs in Atlantic Canada. High-incidence provinces also include major outdoor businesses, such as farming and fishing, a culture of outdoor pastimes, and higher temperatures, which increase UV exposure.
Journal reference:
Alli, S. et al., Understanding the Perceived Relationship between Sun Exposure and Melanoma in Atlantic Canada: A Consensual Qualitative Study Highlighting a "Sunscreen Paradox". Cancers, 15, 4726, https://doi.org/10.3390/cancers15194726 https://www.mdpi.com/2072-6694/15/19/4726
Posted in: Medical Science News | Medical Research News | Disease/Infection News
Tags: Cancer, Climate Change, Exercise, Frequency, Genetic, heat, Melanoma, Public Health, Skin, Skin Cancer, students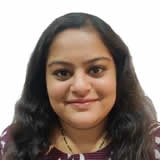 Written by
Pooja Toshniwal Paharia
Dr. based clinical-radiological diagnosis and management of oral lesions and conditions and associated maxillofacial disorders.