While much has been made about time spent sitting down, Americans spend a ton of time standing—especially at work. In 2020, the United State Bureau of Labor and Statistics survey found that 62.5 percent of the American labor and workforce stands throughout the day. And that can take a toll on your entire body, especially your feet.
"Standing requires requires a significant amount of isometric muscle force (where muscles are under constant stress but there is no motion of that body part), and fatigue may set in over a short period of time," says says Mark J. Mendeszoon, DPM, FACFAS, podiatrist at Precision Orthopaedic Specialties in Ohio. "As fatigue ensues, the body will accommodate to compensate to remain standing, and muscle imbalances and pain may develop throughout the body."
Besides your core, your feet and ankles especially take the brunt of providing a sound foundation for support.
"Having the ability to walk intermittently opposed to standing will distribute the body weight and thus reduce the static pressure on the feet and body and make it more dynamic," says Dr. Mendezoon. "As most people do not have perfect feet, proper shoe gear and possible insoles or orthotics may mitigate many standing problems and conditions."
People who stand on their feet throughout the day may encounter common problems or injuries as time progresses.
"Some of these common injuries or conditions include heel pain, plantar fasciitis, posterior tibial tendonitis, collapsing arches, Achilles tendon pain, knee pain, hip pain and even nerve pain such as neuromas in the feet or sciatica pain from the back," says Dr. Mendeszoon. "Skin conditions like corns, calluses and blisters may develop as well."

Tips for Choosing the Best Shoe For You

The most import aspect of finding good work shoes is to be properly fitted and measured by a professional.
"The best time of day to be measured and fitted is in the late afternoon or evening, as this is when feet will be at their largest dimensions," says Dr. Mendeszoon.
Once work shoes are purchased, they should solely be used for work, and not other activities. You should also consider purchasing two pairs to rotate between, which will allow the shoes to 'recover' and feel fresh when putting them back on your feet.
"Work shoes should be replaced at least every year or sooner, if one experiences pain, or every 500 to 600 miles," says Dr. Mendeszoon.
You should pay attention to certain details of the shoe.
Midsole
Regardless of the occupation, a person should have a shoe that provides adequate cushioning and a comfortable midsole.
The Outer Sole
These should be able to provide a solid foundation and be relatively flat and wide enough to adapt to the ground surfaces.
"Non-slip and non-skid soles are available for those occupations such as folks in the food industry, laboratories or medical field," says Dr. Mendeszoon.
The Upper
These should provide enough room in length and width so that your toes can adequately move.
"Specific job requirements may require that the uppers be made of a non-mesh, breathable material ( like leather or waterproof materials) to prevent the feet from being exposed to spills or environmental exposures," says Dr. Mendeszoon.
Some occupations also require steel toe or composite protective caps for the toes, which can be extremely painful.
"In some situations, a metatarsal bar cap can be applied to a regular shoe if the steel or composite caps are too painful," says Dr. Mendeszoon.
The Best Shoes for People Who Stand All Day
"Patients have several choices of work shoes and they can differ from neutral running shoes, stability running shoes, walking shoes and work shoes and boots," says Dr. Mendeszoon, who is also owner of the Achilles Running Shop stores in Ohio and Erie, Pennsylvania.
Here are his suggestions for each category.
Neutral Running Shoes
Saucony Guide 13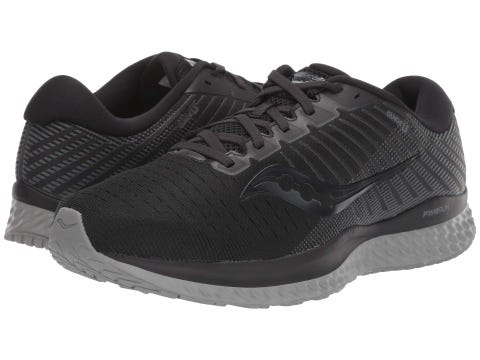 Asics Gel Cumulus 22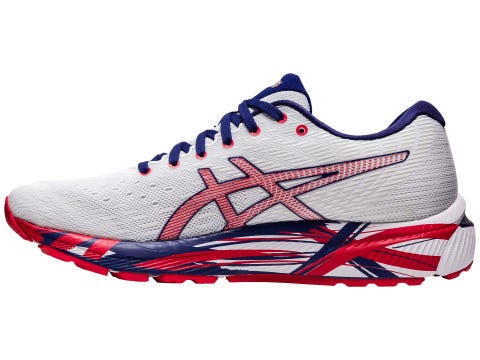 Hoka Clifton 7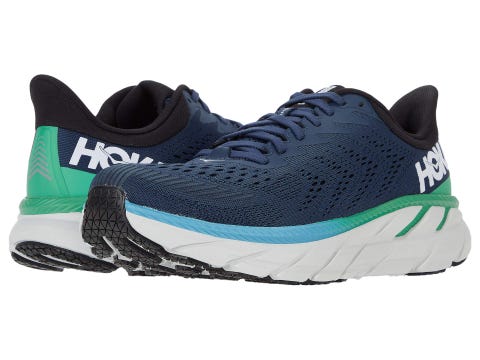 Brooks Glycerin 18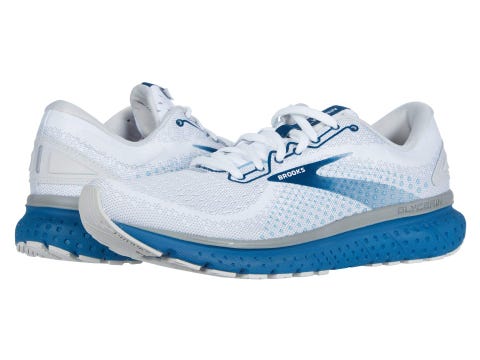 New Balance Fresh Foam 1080 V10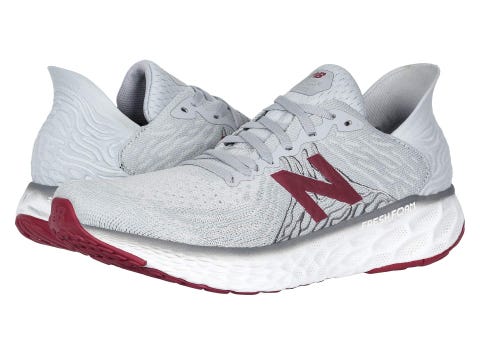 Altra Torin 4.5 Plush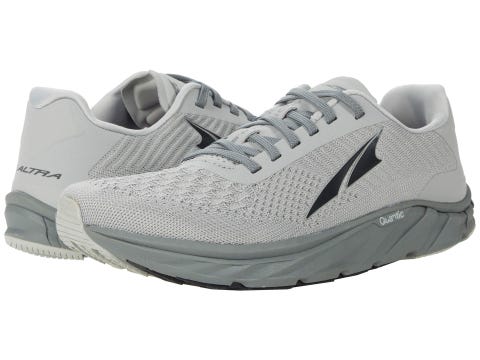 Stability Running Shoes
Brooks Beast 20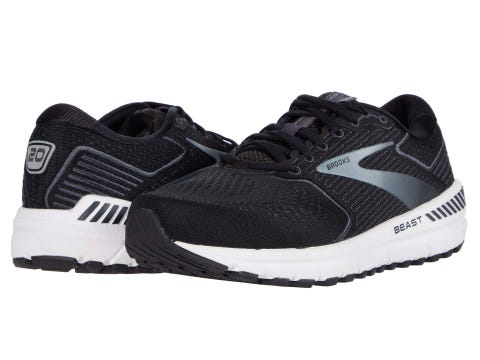 Saucony Hurricane 23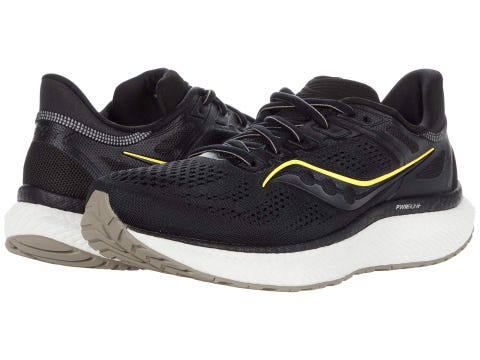 New Balance Fresh Foam 860 v11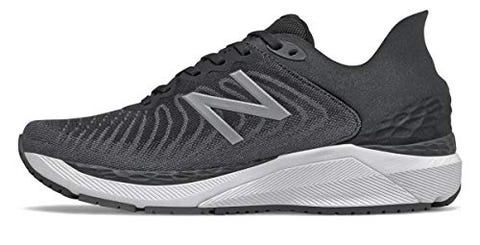 Walking Shoes
Brooks Addiction Walkers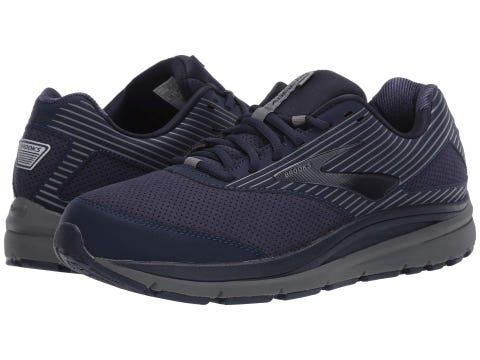 Saucony Omni Walkers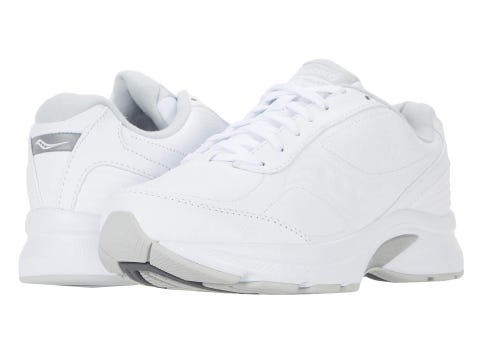 New Balance 929 Walking Shoes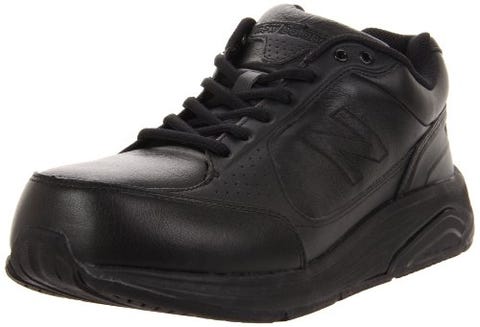 Work Boots
Red Wing King Toe Series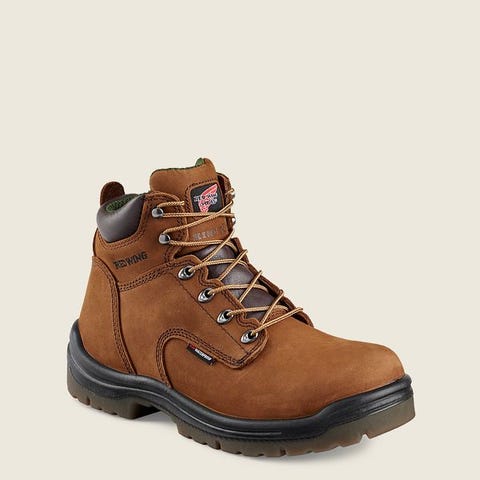 Timberland Pro Series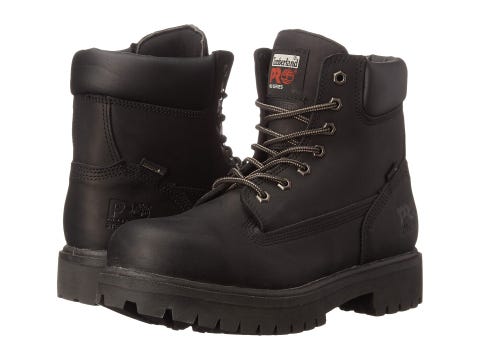 Source: Read Full Article