Women with psoriasis can expect healthy pregnancy outcomes at a rate similar to that of the general population, according to one of the largest studies to examine the issue to date.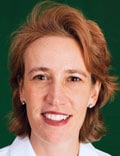 Dr Alexa Kimball
However, "pregnancy-specific registries that include a larger number of pregnant women with psoriasis … are needed to more fully characterize the association between psoriasis and treatment and birth outcomes," acknowledged first author Alexa B. Kimball, MD, MPH, professor of dermatology, Harvard Medical School, Boston, and colleagues.
The cohort study, published in JAMA Dermatology, used data from the Psoriasis Longitudinal Assessment and Registry (PSOLAR), which "is not a pregnancy specific registry, and medical history is captured only at baseline," they noted.
Their findings showed pregnancy outcomes such as spontaneous abortion, neonatal problems, and congenital anomalies among women with moderate to severe psoriasis were similar to rates in the general U.S. population, and are "consistent with previously reported data," they reported. "And pregnancy outcomes for women exposed to biologics were similar to those for women with exposure to nonbiologics."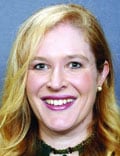 Dr Jenny Murase
The study "provides further reassurance that the biologics appear safe at least related to pregnancy outcomes," commented Jenny Murase, MD, associate professor of dermatology at the University of California, San Francisco, who was not involved in the study. In an interview, she noted that the study "did not examine any potential immunosuppression of the fetus in the first 6 months of life," which she described as "the heart of the concern, more than whether or not the psoriasis or the biologic affects the pregnancy itself."
The study used data from the PSOLAR registry collected from June 20, 2007, to Aug.23, 2019, which included 2,224 women of childbearing age (18-45 years) who were collectively followed up for 12,929 patient-years. Among these women, 220 had 298 pregnancies, with 244 live births (81.9%).
"Birth outcomes among all 244 births included 231 healthy newborns (94.7%), 10 infants with a neonatal problem (4.1%), 1 stillbirth (0.4%), and 2 congenital anomalies (0.8%)," the authors reported.
There were also 41 spontaneous abortions (13.8%), and 13 elective terminations (4.4%). "No elective terminations were known to derive from a congenital anomaly or other medical issue," they added.
Among the documented pregnancies, 252 occurred in women with exposure to biologic therapy either before or during pregnancy, including 168 (56.4%) during the prenatal period, while 46 pregnancies occurred in women with no exposure to biologic therapy.
Murase, director of medical consultative dermatology for the Palo Alto Foundation Medical Group in Mountain View, Calif., said that a more detailed comparison of the different psoriasis treatments, as well as the offspring outcomes during the first 6 months of life, might offer some further important insight,.
Infants born after exposure to infliximab "and potentially other anti–tumor necrosis factor–alpha agents during the third trimester may be unable to develop an appropriate immune response to live vaccines," she and her coauthors cautioned in a letter published in 2011, which referred to a case of an infant with disseminated bacillus Calmette-Guérin infection, whose mother had received infliximab for Crohn's disease throughout pregnancy.
Murase pointed out that, in the registry study, exposures to certolizumab, which is nonpegylated and does not cross the placental barrier, were not separated from other cases. It is important to consider "the cross over late in the second trimester and especially third trimester as the infant is getting the 'antibody boost' from the mother as it gets ready to set foot in this world and needs the maternal antibodies to prepare its immune system. If the IgG biologics cross third trimester and immunosuppress the infant … then I think a medication that does not cross the placental barrier is important to consider."
The study was sponsored by Janssen Scientific Affairs. Kimball's disclosures included serving as a consultant and investigator for companies that included AbbVie, Bristol-Myers Squibb, and Janssen; several other authors also had disclosures related to multiple pharmaceutical companies. Murase's disclosures included serving as a consultant for Dermira, UCB Pharma, Sanofi, Ferndale, and Regeneron.
This article originally appeared on MDedge.com, part of the Medscape Professional Network.
Source: Read Full Article