In a recent study published in the journal Clinical Microbiology and Infection, researchers in Spain, summarized the current understanding of the emergence and ecologic niches of Candida auris.
Background
C. auris was first identified in a Japanese inpatient in 2009. The United States (US) Centers for Disease Control and Prevention (CDC) categorized the pathogen as an urgent threat. Moreover, C. auris has been designated as a fungal pathogenic species of critical concern by the World Health Organization (WHO) in their fungal priority list in October 2022.
Five clonally distinct clades of this fungus emerged independently and concurrently on three continents. Whole-genome sequencing of 47 isolates identified many single nucleotide polymorphisms (SNPs) with minimal intra-regional genetic diversity, suggesting a near-contemporary emergence in distinct geographic locations.
In the present study, the authors discussed the likely pathways of the emergence of C. auris and the role of inter-species transmission. In doing so, the study postulates that climate change has played a major role in high thermotolerant C. auris emergence. Thus, hypothesizing that climate change induced an environmental ancestor to become pathogenic through thermal adaptation.
Hypothetical emergence due to global warming
Global warming is proposed as the likely explanation for the independent and contemporary emergence of distinct C. auris clades. Few fungal species are pathogenic in endothermal animals and humans; very few fungi thrive at mammals' high basal temperatures, creating a thermal barrier preventing infections.
Several reports suggest that increasing environmental temperatures due to climate change may result in the selection of thermotolerant fungal lineages that can circumvent the thermal barrier and infect/colonize endothermic animals.
One study showed that C. auris could grow at elevated temperatures than its close phylogenetic relatives. In addition, the remarkable halotolerance exhibited by this fungus suggested that it could have previously existed as an environmental species in wetlands/marshes.
Drug Discovery eBook
Compilation of the top interviews, articles, and news in the last year.
Download a free copy
These ancestors might have become pathogens in humans after gaining thermotolerance due to climate change adaptation. Nevertheless, this hypothesis cannot explain the geographic dispersion of the independently evolved clades of C. auris.
Ecological niche(s) of C. auris
The first environmental isolates of C. auris were reported in 2021 from a salt marsh in the Andaman Islands and recently in Colombian estuaries. Notably, one of the isolates was less multidrug-resistant and less heat-tolerant.
It was also significantly different from clinical isolates suggesting a higher similarity to its wild ancestors from marine ecosystems.
C. auris also exhibits high-stress resistance, allowing for continued survival in stressful environments. This plasticity might contribute to its emergence and growing prevalence. Further, this fungus was detected in stored but not freshly pickled apples in India, suggesting a new human transmission pathway and a possible selection route for drug-resistant isolates in agriculture, storage, and supply chains.
Isolation from animal cultures or the environment has not been documented yet. Nonetheless, a study employing in silico DNA metabarcoding screened the internal transcribed spacer region in public datasets.
DNA metabarcoding identified partial matches in non-human sources, such as activated sludge, air dust, the ear canal of a dog with otitis, peanut fields, and the skin of newts. This provided evidence of the ubiquitous presence of the fungus in anthropogenic and natural environments.
One Health approach to understand and manage C. auris
One Health is an integrative, collaborative, multi/trans-disciplinary approach for sustainable balance and optimization of the health of humans, animals, and ecosystems.
Zoophilic fungi and, hypothetically, C. auris might have a dual life cycle wherein host, and environmental reservoirs may serve as durable sources of propagules. This might contribute to the global rise of emergent fungal diseases across continents.
Concluding remarks
The striking plasticity and the ability of C. auris to adapt to harsh environments could allow the fungus to thrive in sludge, wastewater, and fresh/marine waters.
Global warming, the impact of changes in the environment and human population, and indiscriminate antifungal use in agriculture might have led to C. auris evolving into a much more resistant/invasive pathogen that can infect/colonize endothermic animals.
Aquatic marine hosts could have spread primitive strains to humans. Therefore, adopting the One Health approach can help understand the relationship between animal/human health and ecological changes as factors in the emergence and transmission of fungal pathogens.
Journal reference:
Garcia-Bustos, V. et al. (2023) "Climate change, animals, and Candida auris: insights into the ecological niche of a new species from a one health approach", Clinical Microbiology and Infection. doi: 10.1016/j.cmi.2023.03.016. https://www.sciencedirect.com/science/article/abs/pii/S1198743X23001325
Posted in: Medical Science News | Medical Research News | Disease/Infection News
Tags: Agriculture, Antifungal, Candida, Candida Auris, Climate Change, DNA, Ear, fungi, Genetic, Genome, heat, Microbiology, Nucleotide, Pathogen, Single Nucleotide Polymorphisms, Skin, Stress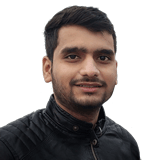 Written by
Tarun Sai Lomte
Tarun is a writer based in Hyderabad, India. He has a Master's degree in Biotechnology from the University of Hyderabad and is enthusiastic about scientific research. He enjoys reading research papers and literature reviews and is passionate about writing.
Source: Read Full Article