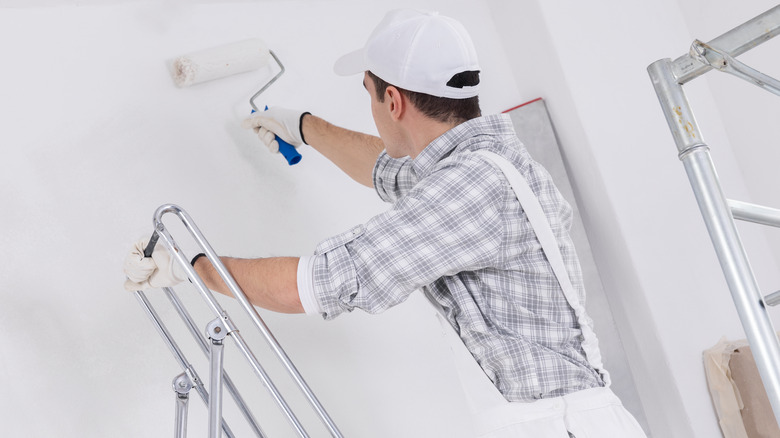 alessandro guerriero/Shutterstock
By Rachel Dillin/Sept. 10, 2021 8:42 pm EDT
Although those in the know, like Forbes, predict a big shock for the red-hot housing market, there's still time for you to get your home listed and sold before the shockwaves hit. If you're getting ready to list your house, chances are you've been sprucing things up a bit. Perhaps you've done some decluttering and have some painting planned, along with doing some gardening to help increase your home's curb appeal. 
If you haven't already done the painting, you might want to consider these colors before buying the paint. Paint company Behr teamed up with Zillow to determine the best paint color recommendations. And Zillow Group reported specific colors of paint in certain rooms can net you a huge profit — to the tune of as much as $5,000 more in asking price, depending on the room and color. (Hint: A light blue bathroom is the way to go!)
Read on to find out which color you can paint your living room to help you get more money for your house.
The living room color that will help your house sell for more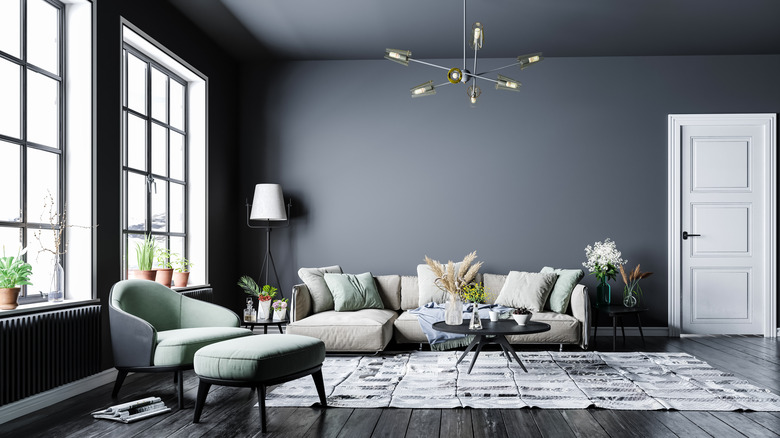 When you buy a home, the previous homeowners or builders may make an effort to paint the interior with neutral colors, so that it won't overwhelm or turn off any potential buyers. And according to Zillow Group, gray is the new neutral that pops for your living room. The color resulted in the highest intentions to both view and purchase a home. Consider neutral and lighter tones of gray as opposed to darker ones. But even in homes with dark gray living rooms, potential buyers seemed to appreciate the color. Crisp white also worked well, according to Better Homes & Gardens.
Erika Woelfel, vice president of color and creative for Behr, said in a press release, "Color can evoke a strong emotional and psychological response to a space. Blues, grays, greens, and whites are timeless, calming colors that allow potential buyers to see a home as a fresh, clean slate. They can then picture themselves, and their personal furnishings, filling the space to make memories in years to come."
Other promising colors included light green, white, dark gray, and light yellow. And if you have a pink, bright green, or bright yellow living room, you might want to change it; potential buyers felt negative about those colors in the home's main area. The best news for you? If you're planning to sell your house, painting the interior is a fairly affordable way to make your property more appealing.
Source: Read Full Article