Emergency rooms (ERs) in Montreal are in crisis, with severe overcrowding and extended wait times that are frustrating physicians and leading to suboptimal patient care.
As of May 2, ER capacity at the Royal Victoria Hospital was at 200%, according to data from Index Santé. ER capacity exceeded that level in April. The average wait time at Royal Victoria Hospital for patients on ER stretchers generally exceeds 48 hours, and on one day in April, it was as long as 6 days for some patients waiting to be sent to an internal medicine ward.
Official figures vary, but the toll is clear. In January, a sit-in by ER nurses challenging the continued use of mandatory overtime all but shut down the ER at Montreal's Hôpital Maisonneuve-Rosemont and led to the removal of the hospital's head ER administrator.
Last November, the ER at Lakeshore General Hospital, also in Montreal, was described as a "time bomb" in a mediation report prepared for the city's West Island Integrated Health and Social Services University Network and for the Quebec nurses' union. The hospital's healthcare workers reported exhausting work conditions and a toxic environment in the hospital's ER, according to the report.
Minister of Health and Social Services Christian Dubé confirmed the increase in Quebec's ER cases to Medscape Medical News through his press attaché Antoine de la Durantaye. He also noted that there are nearly 2000 closed beds on hospital floors in Quebec because of a lack of personnel, which creates capacity issues.
"We are closely monitoring the situation with the ministry, as well as members of the crisis team," he said.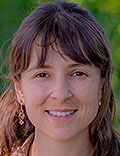 Dr Judy Morris
The crisis team was set up in the fall of 2022 "because the situation was so bad," Judy Morris, MD, a family and urgent medicine specialist at Sacré-Cœur Hospital in Montreal and president of the Quebec Emergency Physicians Association, told Medscape. "They came up with a set of recommendations saying what should happen when things aren't going well in the ER. What we see is a lot of things written on paper, but not a lot of things applied."
'I'm Done With This'
"It used to be that there would be a little peak, a little overcrowding that was worse around the influenza period," said Morris. But during the past several years, overcrowding in many ERs has been "constant."
"If you have staffing for 50 patients, but on most days, you have 70, 80, 90 patients to take care of, that's almost impossible, and patient care is going to suffer — whether that means treatment delays, less attention than you might otherwise have, or a lack of physical space to put patients who need a cardiac monitor or another kind of specialized bed," she said.
The reasons for the overcrowding are manifold, Morris explained. The pandemic led to a "huge shortage" of healthcare personnel, with many people moving on or being withdrawn from clinical duties. In hospitals with low staffing, any peaks in patient intake can't be absorbed. Other factors include inadequate access for many people to primary care, long-term care, and mental health resources.
"When people have nowhere else to go, they turn to the ER, which is pretty much their only entry into the healthcare system," said Morris.
"It's been a strain on a lot of staff," she continued. "People say, 'I'm done with this. I cannot put up with it any longer.'" The lack of personnel has prompted hospitals like Hôpital Masonneurve-Rosemont to require forced overtime. As a result, "people leave and go elsewhere. There's a high demand for healthcare personnel everywhere, so they can choose where they want to work, oftentimes with better scheduling and better working conditions."
Some Progress
"The fact is, the ER is only the tip of the iceberg," Morris said. "The ER is overflowing because the rest of the system is inadequate." In some hospitals, staff are pitching in by taking some of the patient burden away from the ER, even though it means increasing their own patient load. Others, as part of an effort to reorganize themselves, are setting up "mini-hospitals" within hospitals: clinics that are open from 8 AM to 10 PM to handle some of the walk-ins.
Morris is calling on the government to follow the numbers not only in the ER, but also throughout the hospital system. "We have many standards, and people need to be held accountable if they are, for example, holding patients longer than they should. We need to keep to the standards to make sure we use all of our resources appropriately, and someone, usually [a] hospital manager, needs to be held accountable for that."
When hospitals put measures in place to reduce ER overcrowding, "we do see results, and their numbers are not as bad as everywhere else, and they don't have as many people leaving," said Morris. "But many hospitals say they don't have enough personnel to do it, and the establishments that don't should have someone to answer to, and they should probably be penalized."
Dubé pointed to solutions that are being implemented. "Two-thirds of emergency visits are made by people who come on their own," he said. "For cases that do not require immediate care, we have implemented concrete alternatives to relieve pressure and reduce congestion in emergency departments. These are solutions that work, including the access desk for primary care, which receives over 5000 calls per day, the pediatric 811 line [called] Info-Santé, and IPS clinics, which offer virtual mental health consultations."
Additional measures to make the healthcare system more effective, such as Bill 15, are planned, said Dubé. "They will allow us to improve clinical governance of healthcare professionals, give greater population responsibility to doctors, and allow our managers to apply best practices on the ground."
However, Bill 15, which includes more than 1100 articles that will modify more than 30 laws, is highly controversial. Nurses, physicians, and healthcare managers have criticized it. Whether and when it will pass is unclear.
Follow Marilynn Larkin on Twitter: @MarilynnL.
For more news, follow Medscape on Facebook, Twitter, Instagram, and YouTube.
Source: Read Full Article