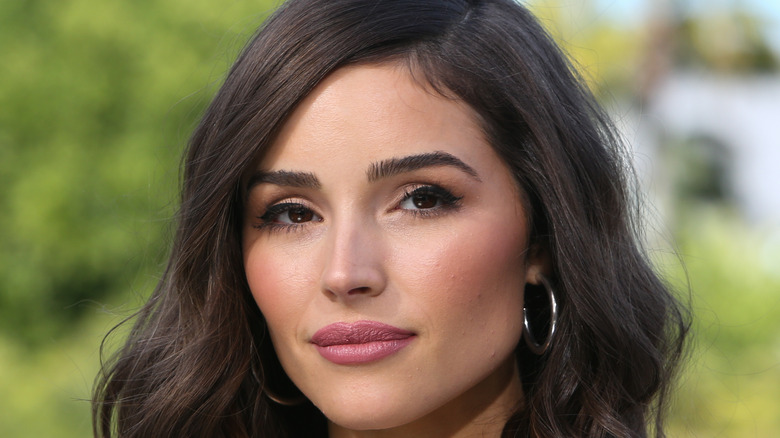 With the COVID-19 pandemic raging, working from home became the reality for millions of people all over the world. It remains to be seen how this unprecedented change will affect working standards going forward but, as Wired noted, there's a compelling argument for people continuing to work remotely, which could result in "happier, productive, more engaged, and more fulfilled employees and coworkers" overall. By allowing employees to make their own hours, while foregoing the need to commute, work/life balance could be significantly improved too.
Working from home could also help alleviate social anxiety as, let's face it, there are certain types of people simply more suited to working alone in a less distracting environment, and some who do their best work while chatting away to their colleagues. Although celebrities, obviously, have a totally different work from home experience than the rest of us, they still need certain items to make the experience more palatable. Olivia Culpo, a model, actress, and businesswoman, has some great picks to ensure your home office is more comfortable. 
Olivia Culpo is all about comfort when working from home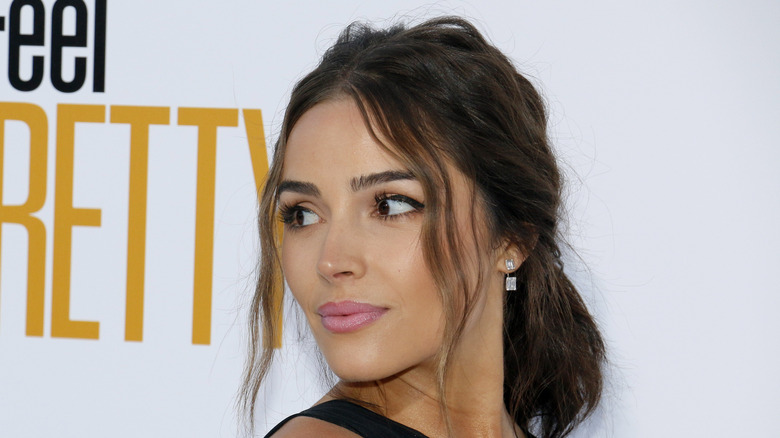 In a chat with the Evening Standard, covering all things pandemic and work from home related, Olivia Culpo admitted she spent the pandemic lockdown toiling away on her Macy's collection, Culpos x INC, alongside her sisters with the goal of providing "accessible, yet comfortable fashion out to everyone stuck at home still wanting to feel their best." To that end, Culpo highlighted the fuzzy teddy sets from her collection as an absolute must-have for those continuing to work from home, admitting to living in hers (pick up the joggers for $24.93 and the matching crop for $20.93). 
Likewise, a good headband is a must, since the former Miss Universe sometimes isn't bothered doing her hair and finds it easier to just sweep her bangs back off her face. Elsewhere, blue-light glasses are essential for anybody sitting in front of a computer all day, for all-important eye protection. Culpo advised, "I designed a pair with Prive Revaux earlier [in 2020] called the Jane that I love to wear." Grab a pair for $39.95 from Amazon. Finally, everyone needs some fuzzy socks to keep your feet warm and snuggly on those long workdays. There are plenty of great options on Amazon, including these, for $12.99. 
Considering how much Culpo has on her plate, her advice is worth listening to. The in-demand actress and model founded charitable company More Than A Mask and also became creative director for hard seltzer brand Vide while most of us were binge-watching Netflix. If anyone has some work from home tips, it's her. 
Source: Read Full Article