For the first time in two decades, the number of students enrolled in entry-level baccalaureate nursing programs declined, according to the American Association of Colleges of Nurses (AACN) latest enrollment data. The 1.4% drop in students training to be registered nurses (RNs) last year hampers ongoing efforts to fill the nursing pipeline during a national nursing shortage. The number of applications to nursing schools also has decreased.
"Though a one-year decline may not signal a trend, any decrease…raises concerns and deserves further investigation," AACN stated in its release.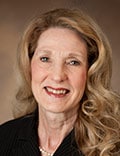 Dr Cynthia McCurren
The pandemic, along with national issues impacting nurses such as burnout and short staffing, may influence a student's willingness to enter the nursing field, said Cynthia McCurren, PhD, RN, chair of AACN's board of directors and nursing dean at the University of Michigan-Flint. She also pointed to a drop in college enrollment and the results of interrupted learning during the pandemic on the college readiness of high school graduates and the decisions they make about career choices.
"All these factors must be addressed to ensure an adequate supply of nurses in the workforce."
Despite the recent drop in enrollment, AACN reported that nursing schools turned away thousands of qualified applicants last year because of a shortage of faculty and clinical training sites. Last year, more than 78,000 qualified applications were turned away from nursing schools nationwide, AACN reported. The majority of those were in the entry-level bachelor's programs.
Although enrollment declines were most pronounced last year among students seeking a bachelor of science in nursing (BSN) degree — the most common entryway into the profession — fewer students enrolled in graduate-level programs too. Enrollment in master's programs decreased by 9% since 2021. PhD enrollment has dipped by nearly 15% since 2013, with a 4% decline from 2021 to 2022, reports AACN, which tracks student enrollment annually.
"This downward trend over the last 9 years has created great concern among academic nursing leaders responsible for preparing future nurse scientists, educators, and leaders," AACN stated. "Given the persistent shortage of nurse faculty, AACN remains concerned that more than 10,000 applications were turned away from graduate programs, which may further limit the pool of potential nurse educators," according to the release.
McCurren added that "maintaining steady enrollment in PhD programs has always been a challenge in nursing, and we recognize that more must be done to highlight careers in nursing science and how nurse researchers are leading the drive to innovate nursing practice."
In its 2021 report on The Future of Nursing: 2020 to 2030, the National Academies of Sciences, Engineering, and Medicine stated that the "slow growth in PhD-prepared nurses is a major concern for the profession and for the nation."
Enrollment in entry-level nursing programs in 2021 increased by 3.3% following a 5.6% uptick in 2020.
The latest report tracked enrollment from 974 nursing schools, where the majority offer a BSN degree. Between 2021 and 2022, about 3500 fewer students entered nursing schools to pursue that degree. The number of students in RN (associate degree or diploma programs) to BSN degree "bridge" programs also decreased for the fourth consecutive year, with a decline of nearly 17% in 2022.
At the highest level of training, the doctor of nursing practice (DNP) programs showed no enrollment growth last year after two decades of rising enrollment. DNP programs prepare students to be Advanced Practice Registered Nurses, including nurse practitioners.
In addition to enrollment, AACN reported the total number of applications to baccalaureate and higher-degree programs decreased by about 5% last year. The largest dip was in the RN to BSN program (14.5% decline). On a brighter note, applications increased to both DNP and PhD programs.
McCurren said AACN was pleased to see strong student interest in DNP programs continue last year and an uptick in applications to PhD programs, "which may be driven in part by efforts at the local level to promote careers in nursing science."
Roni Robbins is an editor/writer for Medscape Business of Medicine. Her writing has appeared in WebMD, HuffPost, Forbes, NY Daily News, BioPharma Dive, MNN, Adweek, Healthline, and others. She's also the author of Hands of Gold: One Man's Quest to Find the Silver Lining in Misfortune, www.ronirobbins.com.
For more news, follow Medscape on Facebook, Twitter, Instagram, YouTube, and LinkedIn
Source: Read Full Article