Suffering from chronic inflammation? Count on some of these dietary changes.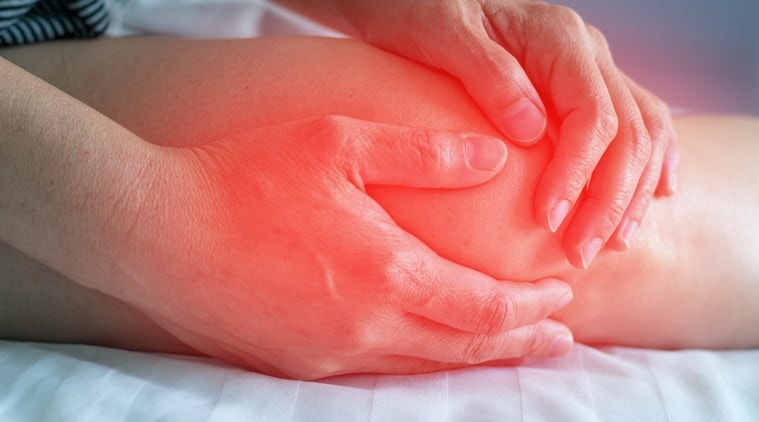 While inflammation is said to be a natural process by which the body can heal, the chronic kind can impact one's health negatively in the long run. Some of the common signs which develop during chronic inflammation include body pain, constant fatigue and insomnia, anxiety and mood disorders, gastrointestinal complications like constipation, diarrhoea, and acid reflux, weight gain and frequent infections.
Since they are linked to a host of diseases including type-2 diabetes, cardiovascular diseases and rheumatoid arthritis, chronic inflammation needs to be monitored and checked early. Alongside, there is a need to pay attention to one's diet. According to a 2019 review published in National Center for Biotechnology Information, "Unfortunately in some cases, one may need lifelong anti-inflammatory medications to control symptoms," the trigger factors need to be controlled and in some cases, "lifestyle may need to be modified".
Nutritionist and Pilates trainee Radhika Karle suggests how one can reduce chronic inflammation that happens due to "injury, stress or bad lifestyle".
Foods that Heal Inflammation. Chronic inflammation due to injury, stress, or bad lifestyle can lead to increased risk of diabetes, certain cancers, and risk of muscular injury. Your nutrition can play a very large part in reducing inflammation. Foods that help reduce inflammation contain: Antioxidants, Flavonoids & Omega-3 fatty acids Antioxidants are: ☑️ Vitamin A ☑️ Vitamin C ☑️ Vitamin E Foods that contain large amounts of antioxidants: • Broccoli • Gooseberry/Amla • Ginger • Bell peppers – especially red bell pepper • Carrots • Turmeric • Strawberries • Tomatoes • Almonds • Pistachio nuts Foods that contain omega-3 fatty acids: • Flax seeds • Walnuts • Spinach • Fish Foods that contain flavonoids: • Orange • Apples • Berries • Legumes and pulses/dals • Tea To have your very own personalized meal plan that focuses on reduced inflammation, clean eating, and a healthy lifestyle, please contact us at: [email protected] or call us at +917304471749 #nutrition #instafood #diet #healthyfood #health #heal #goodfoodgoodmood #whatsonyourplate #antioxidants #fruits #veggies #mealplan #mumbaifoodie #foodie #balancedlife #teamrbb #pilates #cookbook #vitamins #food #lifestyle #foodstagram #knowyourfood #eatclean #nutritionist #customized #mumbai #radhikakarle #radhikasbalancedbody
A post shared by Radhika Karle (@radhikasbalancedbody) on
"Your nutrition can play a very large part in reducing inflammation," she mentions in an Instagram post.
According to her, one should have foods rich in antioxidants, flavonoids and Omega-3 fatty acids. Antioxidants like vitamin A, vitamin C and vitamin E should be included in one's diet, she mentioned. Some of the foods that contain large amounts of antioxidants are broccoli, gooseberry/amla, ginger, bell peppers – especially red bell pepper, carrots, turmeric, strawberries, tomatoes, almonds and pistachio nuts.
Nutrition and diet can be a huge trigger and root cause of chronic inflammation within the body, unfortunately many of the foods in a typical "western diet" are packed full of omega-6, refined carbohydrates, processed and with added sugars – all of which often lead to an unhealthy microbiome and chronic inflammation 🚨🤔 . By increasing the amount of: ✔️ Turmeric & black pepper ✔️ Fruits and berries (blueberries in particular, but all fruits!) ✔️ Seeds and nuts (almonds and flax seeds especially!) ✔️Oily fish (salmon, mackerel) ✔️Dark, leafy greens ✔️Chocolate with a high cocoa percentage (ie. dark chocolate instead of milk or white, which = mostly sugar) . (HINT: foods that the earth have given us in their natural form are generally less inflammatory than heavily processed foods and products) 🌎🌱 . We can begin to counteract this inflammation and begin to heal our bodies and reduce the chances of developing diseases associated with inflammation. . Do you have any other hero-ingredients you try and include in your diet regularly? I know a turmeric latte or tea first thing in a morning is a must for me!! Let me know!! 🌿🍵👩🏼‍💻
A post shared by Health, Wellness & Healing! (@holisticisobel) on
She also listed out foods that contain omega-3 fatty acids such as flax seeds, walnuts, spinach and fish. Foods that contain flavonoids include oranges, apples, berries, legumes and pulses/dals and tea.
A diet rich in whole grains, plant-based proteins (like beans and nuts), fish rich in omega-3 fatty acids (such as salmon, tuna, and sardines), and healthier oils, like olive oil can prove beneficial. Also, foods with probiotics like plain yoghurt, saturated fats found in meats, whole-fat dairy products may help.
🚨🚨🚨🚨🚨🚨🚨🚨🚨🚨🚨🚨🚨🚨🚨🚨🚨 Let's set a world record together and get the most liked post and the most-followed person on Instagram. Beating the current world records held by @world_record_egg (54M likes) and @cristiano (198.5M followers). This time for a good cause (HEALTH/NUTRITION). Together We Got This 🙌🏼🙌🏾🙌🏻🙌🏿🙌🙌🏻 #heathiestfood #herbalifeformula1 #healthyhacks #makingbetterchoices #chronicinflammation #healtyliving #balancednutrition #healthyeatingtips #oatslover #detoxfood #dietitianeats #healthiestfood #fitrecipes #fitsporation #gymmotivation #superfoods #eatforabs #fitnessmotivation #proteinshake #fitmeal #instafitness #healthyfoodporn #healthy #veganuk #govegan #reequilibragealimentaire #mangersain #pertedepoids #keto #ketosis
A post shared by Vegan Recipes (@veganzilla1) on
In case you are experiencing any symptoms, it's a good idea to check with your doctor and dietician first.
For all the latest Lifestyle News, download Indian Express App
Source: Read Full Article