A new severe acute respiratory syndrome coronavirus 2 (SARS-CoV-2) variant of concern (VOC) known as the Omicron (B.1.1.529) variant was first identified in South Africa on November 9, 2021. Scientists believe that the numerous mutations in the spike (S) protein of Omicron may significantly reduce antibody-mediated neutralization and increase the risk of reinfection.
Study: Reduced Neutralization of SARS-CoV-2 Omicron Variant by Vaccine Sera and monoclonal antibodies. Image Credit: stockwars / Shutterstock.com
The S protein of the Omicron variant, which is the antigenic target of vaccine-elicited antibodies, has 30 non-synonymous substitutions, three small deletions, and an insertion. The receptor-binding domain (RBD) of Omicron, which is the major target of neutralizing antibodies (NAbs), has 15 mutations. The accumulation of these mutations in the Omicron S protein may lead to synergistic effects; however, it is currently not clear if the previous immune response protects against reinfection.
About the study
In a recent study published on the medRxiv* preprint server, researchers determined antibody-mediated neutralization efficacy against authentic SARS-CoV-2 Omicron variant in vitro with the help of an isolate obtained from double 1273-mRNA-vaccinated travel returnees from Zimbabwe and compared the results to that of the Delta variant.
Peripheral blood was taken from vaccinated individuals before and two weeks or three months after booster vaccination with BNT162b2 (Pfizer-BioNTech). SARS-CoV-2 isolates were obtained from nasopharyngeal swabs of travel returnees from South Africa. Ribonucleic acid (RNA) isolated from swabs was used for library preparation. Since Caco-2 cells had high permissiveness to SARS-CoV-2 infection by serial dilution and passaging, they were used to propagate SARS-CoV-2 isolates.
Study findings
In the current study, neutralization was performed with sera from double (no-booster) or triple BNT162b2-vaccinated samples that were collected 0.5 or 6 months after boosting, which showed an 11.4-, 37.0- and 24.5-fold reduction in a protective capacity, respectively. Also, sera from double mRNA1273-vaccinated (no-booster) and additionally BNT162b2-booster vaccinated samples displayed a 20- and 22.7-fold reduction in the neutralization capacity.
Sera from heterologous ChAdOx1 and BNT162b2 vaccinated individuals presented poor neutralization against the Delta variant and no neutralization against Omicron. Although the BNT162b2 booster group depicted a significant increase of NAb titers, it showed a 27.1-fold reduction in neutralization against the Omicron variant.
While convalescent sera exhibited poor neutralization capacity against VOCs, when combined with vaccination, the sera was found to exhibit superior protection. Notably, a 32.8-fold reduction in Omicron neutralization capacity was observed in sera from double BNT162b2 vaccinated and infected individuals.
SARS-CoV-2 Delta variant infection was efficiently prevented by the monoclonal antibodies (mAbs) imdevimab and casirivimab. However, they were unable to neutralize the Omicron variant which is likely due to the amino acid substitutions.
Conclusion
The significant reduction in Omicron neutralization efficacy of vaccinated sera emphasizes the importance of T-cell mediated immunity as an essential barrier to prevent severe coronavirus disease 2019 (COVID-19). The Omicron variant was resistant to casirivimab and imdevimab, which suggested the need for SARS-CoV-2 genotyping before initiating mAb treatment. The findings show that emerging VOCs may be treated by the development of variant-specific vaccines and mAb agents.
"Convalescent sera poorly neutralize VOCs, however in combination with vaccination provides superior protection."
*Important notice
medRxiv publishes preliminary scientific reports that are not peer-reviewed and, therefore, should not be regarded as conclusive, guide clinical practice/health-related behavior, or treated as established information.
Journal reference:
Wilhelm, A., Widera, M., Grikscheit, K., et al. (2021). Reduced Neutralization of SARS-CoV-2 Omicron Variant by Vaccine Sera and monoclonal antibodies. medRxiv. doi:10.1101/2021.12.07.21267432. https://www.medrxiv.org/content/10.1101/2021.12.07.21267432v3
Posted in: Medical Science News | Medical Research News | Disease/Infection News | Pharmaceutical News
Tags: Amino Acid, Antibodies, Antibody, Blood, Cell, Coronavirus, Coronavirus Disease COVID-19, Efficacy, Genotyping, Immune Response, immunity, in vitro, Library Preparation, Nasopharyngeal, Protein, Receptor, Respiratory, Ribonucleic Acid, RNA, SARS, SARS-CoV-2, Severe Acute Respiratory, Severe Acute Respiratory Syndrome, Syndrome, T-Cell, Vaccine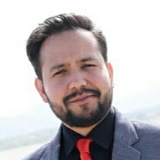 Written by
Saurabh Chaturvedi
Saurabh Chaturvedi is a freelance writer from Jaipur, India. He is a gold medalist in Masters in Pharmaceutical Chemistry and has extensive experience in medical writing. He is passionate about reading and enjoys watching sci-fi movies.
Source: Read Full Article