Electroconvulsive therapy (ECT) reduces suicide risk in older psychiatric inpatients with severe depression as well as those with severe depression and comorbid psychosis, a large, registry-based cohort study shows.
Unlike previous studies that have not shown an effect of ECT on suicide risk in depressed patients, this new analysis did not include patients with mild depression, who are not good candidates for ECT. It also controlled for several risk factors for suicide including a family history of mental disorders.
"Doctors can now communicate to their patients with depression that they have a better chance of survival if they are treated with ECT," study investigator Axel Nordenskjöld, MD, PhD, a psychiatrist and associate professor of psychiatry, Örebro University, Örebro, Sweden, told Medscape Medical News.
"I hope this study encourages doctors, patients and family members to consider ECT, especially in severe cases."
The study was published online July 21 in JAMA Network Open.
Large Effect Size
The study, which included data from several linked Swedish registries, included 28,557 patients who had inpatient care for moderate depression or severe depression — with and without psychosis. Among these participants, 6412 (22.5%) received ECT during their first inpatient episode.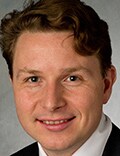 Dr Axel Nordenskjöld
Researchers matched 5525 of these patients with the same number who did not receive ECT. The two groups were very similar and initially matched by sex, age, and depression severity. Investigators further matched them using a propensity score for receiving ECT that included factors such as marital status, living alone, employment status, education level, and family history of mental disorder.
Although patients who receive ECT tend to be more severe cases, "in this study we did what we could to compensate and create two groups that were similar in terms of their depression" and other factors, said Nordenskjöld.
Nevertheless, "there's still a risk that ECT patients are sicker," he added.
Both study groups received the same hospital and nursing care and similar medication treatment, said Nordenskjöld.
The ECT treatment uses a constant-current, brief-pulse device. Most patients in the study (86.5%) received unilateral, vs bilateral, electrode application. Nordenskjöld noted that those receiving the bilateral intervention tend to be more severely affected than unilateral patients.
In the matched sample, ECT was associated with a significantly decreased risk for suicide within 12 months compared with non-ECT (hazard ratio [HR] 0.72; 95% CI, 0.52 – 0.99). About 1.1% of the ECT group and 1.6% in the non-ECT group died of suicide within 12 months.
Researchers also carried out an "episode based" analysis, which included all hospitalizations. Nordenskjöld explained that some patients who didn't have ECT on first hospitalization received it during subsequent admissions and vice versa. Here, the suicide risk was reduced in the ECT group but not significantly (HR, 0.82; 95% CI, 0.65 – 1.03).
"It was very similar; the hazard ratio is nearly the same," said Nordenskjöld. "Sometimes something is significant in one analysis and not significant in another, but that doesn't mean there's actually a big difference."
ECT was more effective in older subjects and linked to a significantly lower risk for suicide among those aged 45 to 64 years (HR, 0.54; 95% CI, 0.30 – 0.99; P = .05) and those aged 65 years or older (HR, 0.30; 95% CI, 0.15 – 0.59; P = .001).
There was no statistically significant association between ECT and suicide risk in patients aged 18 to 44 years.
Other studies have also shown ECT is more effective in older patients, which Nordenskjöld said increases his confidence that this is the case. He wonders if depression in older patients may be a different disorder than that experienced by younger patients.
ECT was effective for suicide prevention in patients with severe depression with co-morbid psychosis (HR, 0.20; 95% CI, 0.08 – 0.54; P = .001) but not in patients with moderate or severe depression without psychosis.
"In psychotic cases, the effect is actually very, very large," said Nordenskjöld.
However, he noted it doesn't work in every case. "We have the same problem with medications; some patients are helped and some are not and it's very difficult to say who will be helped."
Not all studies have shown a reduced risk for suicide with ECT in patients with severe depression. Indeed, one Danish study showed an increased risk for suicide associated with the treatment.
Although that study is "very good," it included patients with mild depression and outpatients who "simply can't be compared" to those with psychotic symptoms who are hospitalized, said Nordenskjöld.
In Sweden, ECT is readily available to hospitalized patients with depression, but the availability of the treatment can vary in different parts of the world, said Nordenskjöld.
Stigma still surrounds the procedure and there may be a number of reasons for this, including its depiction in movies and other forms of popular culture as a traumatic procedure.
Nordenskjöld said he hopes the study will encourage doctors, family members, and patients to consider ECT in the appropriate circumstances.
Better Methodology
Commenting for Medscape Medical News, Amy S. Aloysi, MD, MPH, assistant professor of psychiatry and neurology, Icahn School of Medicine at Mount Sinai, New York City, and director of Mount Sinai's ECT Service, said the study is important as it's "very large" and looks at so many suicide risk factors that have not been included in previous research.
The researchers found what is known to be clinically true — that the intervention can have a rapid anti-suicide effect and that older and sicker patients with depression tend to do better, said Aloysi, who was not involved in the study.
The intervention is typically recommended for those with treatment-resistant depression, so they have failed two or more trials of drug treatments, said Aloysi. At Mount Sinai, the typical acute course of ECT involves sessions three times a week for 2-4 weeks.
During these sessions, patients' oxygen, heart and brain activity, and blood pressure are monitored. Subjects are given anesthesia and a muscle relaxant before a seizure that lasts about a minute is produced.
Patients are under anesthesia for only about 10 minutes but stay in the unit for observation and typically leave after about 1 hour.
While ECT can cause headache, nausea, and muscle pain, patients receive medication to make the treatment more tolerable, said Aloysi.
In addition, the short-term memory loss associated with the procedure in the past has largely been eliminated with current protocols and modifications to electrode placement and stimulus parameters, she said. "Most patients just get a little spacey and that wears off."
Patients may need additional ECT sessions following the acute course. It's not clear if subjects in the study received these further treatments, said Aloysi.
The relapse rate of 6 months following ECT is almost 50%, "so it's not a cure," she said. "It treats the current episode but depression tends to come and go."
Aloysi agrees that stigma and misinformation about the treatment persist and many patients are "scared" of ECT. However, she is seeing an increasing comfort level among patients and more referrals.
"More and more doctors are learning about it and getting exposure to it during their career," she said.
The study was supported by Region Örebro County and Nyckelfonden at Örebro University Hospital. Nordenskjöld reported receiving personal fees from Lundbeck outside the submitted work.
JAMA Netw Open. Published online July 21, 2021. Full text
For more Medscape Psychiatry news, join us on Twitter and Facebook
Source: Read Full Article