Do prebiotics and probiotics positively impact cardiovascular and renal health?
In a recent editorial published in the Nutrients Journal, researchers described the benefits of consuming nutrients, prebiotics, and probiotics to enhance cardiovascular and renal health.
Chronic kidney diseases (CKDs) and cardiovascular diseases (CVDs) are the primary causes of death and health burdens worldwide.
Dietary practices have a critical role in illness prevention and treatment. Recent research has emphasized the health advantages of ingesting nutrient-rich, prebiotic, and probiotic foods in health promotion by restoring gut microbial balance and improving gut function.
Study: Prebiotics, Probiotics and Nutrients in Cardiovascular and Kidney Disease. Image Credit: Helena Nechaeva/Shutterstock.com
About the study
In the present editorial, researchers present the impact of nutrient, prebiotic, and probiotic consumption on renal and cardiovascular disease.
Association between the gut and cardiovascular and renal health
Recent research has indicated that the intestinal microbiome has a significant role in CKS and CVD development and progression.
The unbalanced gut microbiota, characterized by an increased abundance of uremic-toxin-secreting pathogens and decreased short-chain fatty acid (SCFA)–secreting bacterial organism abundance, is a dysbiotic marker of CVD and CKD. The uremic toxin buildup damages several organs, including the kidney, blood vessels, and the heart.
Recent research has highlighted the beneficial impacts of nutrients, prebiotics, and probiotics (e.g., n-3-type fatty acids, potassium, protein, vitamin D, methyl folate, and functional food items) on CKD and CDV pathogenesis, including immunomodulation, toxin reduction, the enhancement of gut barrier integrity, and a positive effect on gut microbial homeostasis.
Pro-inflammatory diets are associated with an increased peripheral artery disease (PAD) risk among United States (US) adults. Maternal-fetal communication has been linked to long-term offspring health regulation, including hypertension, across generations.
In children of mothers who had a high fructose diet (HFD), researchers discovered dysregulated tissue levels of SCFAs and the expression of SCFA-sensing receptors in the hypothalamic paraventricular nucleus (PVN), a major forebrain area involved in the neural control of blood pressure.
Through the mother, the axis connecting the gut and the brain might be a promising technique for hypertension management among children. Dietary treatment is often used to address the gut-brain axis through gut microbiota modulation.
SCFA compounds have demonstrated tremendous promise in treating gut dysbiosis and elevated blood pressure. However, the mechanisms underlying blood pressure regulation by SCFA-recognition receptors remain unknown.
Role of nutrients, prebiotics, and probiotics in protecting against renal and cardiovascular disease
Studies have evaluated the impact of various dietary interventions, including the role of short-chain-fatty acid-recognition receptors such as G protein-coupled receptor 41 (GPR-41) and olfactory receptor-78 (OLFR-78) on the gut microbiome and in abdominal aortic aneurysm (AAA) development.
Maternal diets with high fructose content during pregnancy and lactation have significantly lowered circulating butyrate levels and enhanced SCFA receptor expression. Oral biotic supplements, such as prebiotics, postbiotics, probiotics, and synbiotics, alleviated neuroinflammation and oxidative stress in the PVN of HFD children.
Spermidine, a natural polyamine found in the gut microbiota, may also be employed in dietary interventions to investigate its mediatory effects on intestinal microbes.
Studies have reported changes in gut microbial function and composition in AAA, which led to altered cholesterol levels in serum and prevented the onset of atherosclerosis. Probiotic supplements, such as Lactobacillus paracasei, can lower serum cholesterol and prevent atherosclerosis.
Dietary therapies, such as nutrients, prebiotics, and probiotics, are the initial line of treatment for CKD, influencing kidney disease development via the intestinal-renal axis. Prebiotic-rich foods like garlic oil and resveratrol can protect children against CKD.
Colon dialysis and fecal microbiome transplantation help restore the structural framework and diversity of the gut microbiome among children with renal disease.
A 12-week multicentric, double-blind, randomized controlled study of enzobiotic treatment was conducted in 2019 to evaluate the safety and effectiveness of enzobiotic therapy in indoxyl sulfate (IS) and para-cresol sulfate (PCS) production, maintaining kidney function, and enhancing life quality.
The study findings indicate that enzobiotic treatment might preserve the glomerular filtration rate (GFR) and enhance erythrocyte and thrombocyte counts by reducing PCS and IS production.
Faecalibacterium prausnitzii probiotics may help restore kidney function among CKD patients by impacting the butyrate-regulated G protein-receptor 43 pathway in renal tissues. Resistant starch, a type of dietary fiber, can alter the intestinal microbial composition and increase SCFA production, potentially slowing diabetic renal disease progression.
Immunoglobulin A (IgA) nephropathy (IgAN) has been reported as the most common etiology for end-stage kidney disease. Mendelian randomization has been performed to evaluate the causal relationship between IgAN and the gut microbiome.
Clinical specimens have shown the accuracy and efficacy of Actinobacteria species in identifying individuals with IgAN from individuals with other types of glomerular illnesses. This discovery could lead to significant biomarkers for early, non-invasive illness diagnosis and possible treatment targets in IgA nephropathy.
Conclusions
Overall, the findings emphasized the importance of nutrients, prebiotics, and probiotics in improving renal and cardiovascular health. However, further study is needed to explain the mechanisms of action and underlying biological processes involved in health improvement.
The findings might help develop individualized therapies to prevent cardiovascular and kidney illnesses.
Gut microbiota-targeted interventions are evolving as scientists continue to enhance their knowledge of the intestinal microbiome. Theoretical evidence exists for complex dietary treatment to improve CKD and CVD prognosis; however, further research is required to determine its treatment potential.
Journal reference:
Lei, Z.; Xu, M.; Li, Y.; Chen, L.; Li, H. (2023) Prebiotics, Probiotics and Nutrients in Cardiovascular and Kidney Disease, Nutrients 2023, 15, 4284, doi: https://doi.org/10.3390/nu15194284. https://www.mdpi.com/2072-6643/15/19/4284
Posted in: Medical Science News | Medical Research News | Medical Condition News | Healthcare News
Tags: Abdominal Aortic Aneurysm, Aneurysm, Aortic Aneurysm, Atherosclerosis, Blood, Blood Pressure, Blood Vessels, Brain, Cardiovascular Disease, Children, Cholesterol, Chronic, Colon, Dialysis, Diet, Dysbiosis, Efficacy, Fatty Acids, Food, Fructose, Garlic, Gut-Brain Axis, Heart, IgA Nephropathy, Immunoglobulin, Kidney, Kidney Disease, Lactobacillus, Microbiome, Nephropathy, Nutrients, Oxidative Stress, Peripheral Artery Disease, Potassium, Prebiotics, Pregnancy, Probiotic, Probiotics, Protein, Receptor, Renal disease, Research, Resveratrol, Stress, Supplements, Toxin, Vitamin D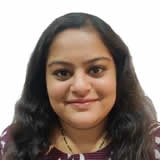 Written by
Pooja Toshniwal Paharia
Dr. based clinical-radiological diagnosis and management of oral lesions and conditions and associated maxillofacial disorders.