A GoFundMe campaign for a 5-year-old girl's leukemia treatment raises $8255, eclipsing its goal in a matter of days. Meanwhile, an appeal to finance a wheelchair ramp for a disabled woman languishes for months without attracting a single donor.
Such disparities in success may be tied at least in part to the socioeconomic characteristics of where those two recent campaigns were launched, according to the authors of sweeping new research that shows medical crowdfunding is least fruitful in geographic areas with the most economic need. The successful campaign occurred in one of the nation's wealthiest areas, Marin County, California, where medical GoFundMe campaigns raised a median $2515 in 2020. The failed campaign occurred in one of the poorest, Mingo County, West Virginia, where the median return was zero.
Crowdfunding is "misaligned with key indicators of health financing needs," researchers at the University of Washington Bothell wrote in the February 3 issue of the American Journal of Public Health . They analyzed 437,596 medical GoFundMe campaigns in the United States from 2016 through 2020 and used state- and county-level data to assess whether the success of the campaigns matched local need. GoFundMe controls more than 90% of the US crowdfunding market, according to the researchers. Other platforms that offer medical fundraising include Fundly and CoFund Health.
The researchers found a negative association between how much the typical campaign earned, based on median proceeds, and state rates of medical debt (coefficient of determination [R2] = 0.25) and a lack of health insurance (R2 = 0.2). Crowdfunding success grew with county income, with 27.3% of $555 million raised in 2020 going to campaigns in the wealthiest quintile and 12.6% to campaigns in the lowest quintile.
Trampolines for the Lucky Few
The study adds to evidence, including a 2020 analysis of cancer campaigns, that crowdfunding disproportionately benefits people with socioeconomic advantages.
Dr Nora Kenworthy
"I think this data demonstrates that it's not functioning as a safety net, not even as an informal or ad hoc one," co-author Nora Kenworthy, PhD, associate professor of nursing and health studies, told Medscape Medical News.
Rather, crowdfunding acts like a trampoline for a lucky few, the authors write, "launching them toward significant financial support," but for the vast majority it is "riddled with holes."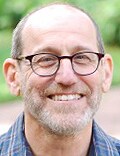 Mark Igra
Kenworthy and co-author Mark Igra, a graduate student in sociology, called for greater transparency around crowdfunding, including how company algorithms affect campaign visibility. Unfunded campaigns appear to be routinely removed ― by either users or site moderators ― after a year. In 2020, the year for which the most comprehensive data were available, 33.8% of campaigns went unfunded.
"We already understood that crowdfunding was really dependent on the kinds of networks that you are likely to have and your ability to generate capital from them," Igra told Medscape. "I think the thing that surprised us most was that there were many campaigns that just didn't get any traction at all, and those are the ones that you would not find if you were not being as comprehensive as we were."
Jeremy Snyder, PhD, professor of health sciences at Simon Fraser University in Burnaby, Canada, who was not involved in the research, said more research would be welcome on whether crowdfunding inequities are more pronounced for stigmatized services, such as substance abuse treatment, and how gender, race, and educational attainment factor into inequalities.
In an editorial accompanying the journal article, Snyder writes that the research "removes any doubt that crowdfunding is an inequitable and unacceptable surrogate for universal social supports for health-related needs."
The study was funded by the National Science Foundation and the National Institute of Child Health and Human Development. Kenworthy, Igra, and Snyder reported no relevant financial relationships.
Am J Public Health. Published online February 3, 2022.
Mary Chris Jaklevic is a Midwest-based healthcare journalist.
For more news, follow Medscape on Facebook, Twitter, Instagram, and YouTube.
Source: Read Full Article