The possession of small amounts of opioids, cocaine, methamphetamine, and ecstasy has been decriminalized as part of a 3-year pilot project in the Canadian province of British Columbia (BC). Citizens may possess up to 2.5 g of these drugs for personal use.
"BC has moved toward the decriminalization of some of the previously controlled drugs in an attempt to respond to the overdose crisis, or emergency or drug toxicity crisis, that we've been dealing with here in Canada and across North America," Emily Jenkins, PhD, MPH, RN, Canada research chair in socioecological approaches to mental health and substance use at the University of British Columbia in Vancouver, told Medscape Medical News.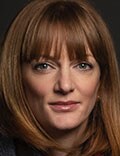 Emily Jenkins, PhD, MPH, RN
"The intention is really to try and take more of a public health approach to substance use and move away from the criminalization and the stigma that surrounds [illicit drug use] as a way to encourage or reduce some of the barriers to people seeking help, especially in an emergency situation where an overdose is happening," said Jenkins.
Safe Supply
The federal government has granted BC an exemption to the Controlled Drugs Act. Critics contend that the change in the law falls short, because it does not ensure a safe supply of drugs, explained Jenkins.
"You're not interrupting the toxic drug supply at all through this measure," said Jenkins. "People are going to continue to access those same illegal, toxic drugs, so overdose deaths are likely not to change all that much."
Jenkins referred to the experience in Oregon where simple possession of drugs was decriminalized. "I think, similar to what we imagine will happen here, not a lot changed," she said.
To potentially produce a significant decline in overdose deaths, the federal government could consider duplicating its previous experience. "Some advocates argue that what we really need is a model akin to what's been done by the federal government with cannabis in 2018," said Jenkins. "That is a model of legalization and regulation. You are removing the criminalization of substance use, but you are regulating it in a way where access is controlled. That goes much further than just decriminalizing possession of drugs."
But this policy has become somewhat "watered down," Thomas Kerr, PhD, head of social medicine at the University of British Columbia and director of research at the BC Center on Substance Use, told Medscape. The maximum amount of 2.5 g does not reflect what habitual drug users would possess. An amount of at least 4.5 g would be closer to what an average user would possess if stopped by police on the street, suggested Kerr.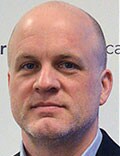 Thomas Kerr, PhD
Like Jenkins, Kerr agreed that one of the big challenges is that the quality of the drug supply is not fixed and that efforts could be directed toward securing a safe supply. "The drug supply is highly variable. It's constantly changing and evolving," said Kerr, noting the rise in benzodiazepine contamination.
Lisa Lapointe, BC's chief coroner, noted in an interview with CBC Radio that, owing in part to a toxic drug supply, six people are dying daily from drug overdose in BC, which has a population of just over 5 million, according to 2021 census data from Statistics Canada.
Toward Destigmatization
The new policy focuses more on health than on criminalizing behavior, said Kerr. "I think another goal is to try and destigmatize substance use and, in doing so, make people more willing to seek care and treatment and preventive interventions," he told Medscape.
The legal exemption likely will alter the view that clinicians have of illicit drug use among patients, Jenkins added.
"Many clinicians are not comfortable talking about substance use with their clients, and so may not routinely screen or ask questions that could lead to supports or other intervention," he explained. "In fact, there is a good body of research that suggests that patients experience some of the greatest substance-use-related stigma when accessing healthcare services. This change offers an opportunity for reflection and to enhance our knowledge and skills for providing care to people who use drugs."
Jenkins and Kerr have disclosed no relevant financial relationships.
For more news, follow Medscape on Facebook, Twitter, Instagram, and YouTube.
Source: Read Full Article